Transmission Gallery Invitational Exhibit: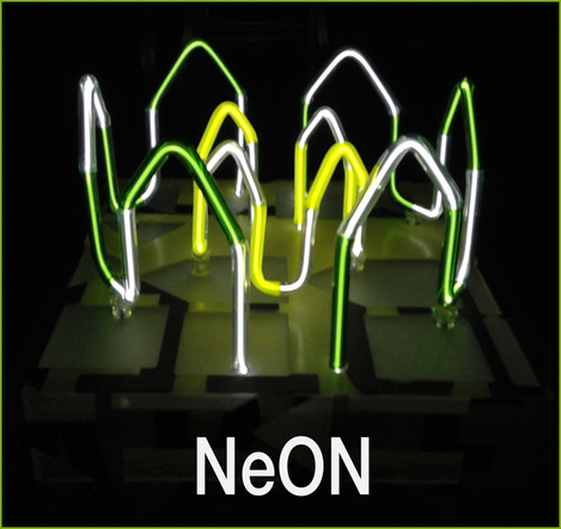 June 3rd - July 23rd, 2016
Closing Reception: Saturday, July 23rd, 4-6:30 pm
Join us for the Artists' Walk-Through and Demonstrations
Work by Bill Concannon, Richard Cook, Roger Daniells
Meryl Pataky, Shawna Peterson, Bruce Suba

---
Transmission Gallery is pleased to present an invitational exhibition of Neon Art featuring work by Bill Concannon, Roger Daniells, Meryl Pataky, Shawna Peterson and Bruce Suba. These artists work in the realm of physics and alchemy, harnessing neon, argon and, sometimes, krypton in colorful display and controlled light. As veterans of working with these noble gasses, often in the commercial world, they've taken the opportunity to play with glass, chemical elements, power sources and other materials to execute their own creative visions.

Stop by Transmission Gallery for the Closing Reception for NeON with an Artists' Walk-Through, Neon demonstrations and of course, refreshments. The artists will talk about their work, motivations and techniques as we walk through the gallery starting at 4 pm. Learn more about working with neon while watching demonstrations starting about 5 pm.



Image: Shawna Peterson, Carousel, 14" x 14" x 12"