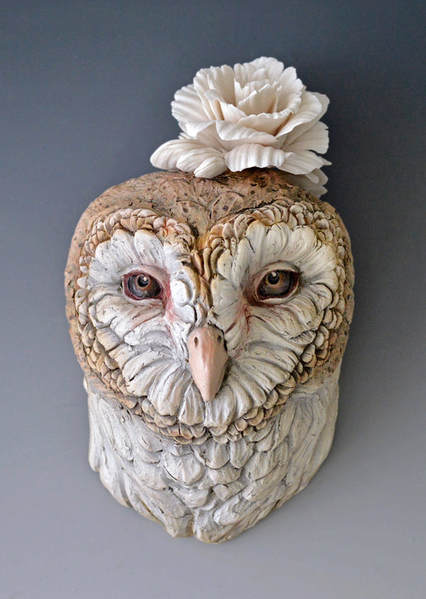 ​Malia Landis & Wesley T. Wright:
NATURAL PARADOX
island offerings and animal guides
February 2nd - March 24th
Open on First Friday, March 2nd, 6-9 pm
Meet the artists and enjoy the refreshments
and check out the galleries nearby!
(free and open to the public)
Special Event: Artists' Walk-Through
March 17th, 1-3 pm
Enjoy the refreshments as Malia Landis & Wesley T. Wright
walk us through the gallery discussing their
solo and collaborative works in this informal artists' talk!
(free and open to the public)
Malia Landis and Wesley T. Wright's recent solo
and collaborative ceramic works explore flora, fauna and
the natural and not-so-natural order of things.
read more ...
---
---
In the Office:
Take a moment to step into The Office at Transmission to see what's going on as we plan new exhibitions and hold pieces over from previous shows. Check out the new additions, neon pieces by Linda Sue Price and Bill Concannon.
​
​We also have work by neon artists Shawna Peterson & Roger Daniells as well as works by Karl X. Hauser, Livia Stein, Maija Peeples-Bright, Sachiko Miki, Cate White, Anthony Riggs, Jerry Ross Barrish and other works as pieces move in and out of the Office.
---

​Transmission Gallery promotes primarily regional and national figurative artists
with an emphasis on Expressionism, California Funk and Socially Engaged Art.