INSPIRATIONS FROM MECKEL WAY

Pam Dixon & Tony Natsoulas


April 3 - May 16
2015

Opening Reception: Friday, April 3rd, 6-9pm
Closing Reception: Saturday, May 9th, 2-5pm



---
Transmission Gallery is pleased to present Inspirations from Meckel Way, an exhibition of new work by Tony Natsoulas and Pam Dixon.

Tony and Pam are defiantly influenced by the Funk Art movement of the 1960's and 70's, both having known, worked with and befriended most of the artists of that time. The work in this exhibit is humorous, expressive and large-scale with deep symbolic and personal narratives woven within each piece.

Pam Dixon's playful paintings and mixed media works are created from a process of painting with her hands and building texture in her paintings with mixed media. She had been working on paper sculptures when Tony Natsoulas invited her to work in clay in his Meckel Way studio in the summer of 2013 and they've been working side by side ever since. Pam's work is now fueled by the sumptuous tactile process of clay and reminiscences of the joys of making and baking. True to her roots of whimsy and ridiculousness, clay is a natural extension of her work. A process and result she describes… "like candy!"

Tony Natsoulas's new works for this exhibition are inspired by a similar spirit, the art of Basil Wolverten, the American cartoonist most famous for his work in Mad Magazine (or otherwise known as the "Producer of Preposterous Pictures of Peculiar People who Prowl this Perplexing Planet.") Tony has created his own characters who could have lived in Basil's world. Included in the show will be drawings, maquettes and sculpture of these inspired creations.

Natsoulas received both his BFA and MFA from University of California at Davis in 1982 and 1985 respectively. He has since been working as a professional artist in ceramic sculpture. He has shown in galleries and museums globally and been commissioned for public and private sculptures internationally. His work is in many museum collections including the Museum of Contemporary Ceramic Art, Shigaraki, Japan; San Jose Museum of Art; Oakland Art Museum; Crocker Art Museum; Triton Museum of Art; and the diRosa Foundation, Napa, CA. Tony lives and works in Sacramento, CA.

Pam Dixon began her career in free-lance commercial and industrial art, later becoming a serious exhibiting artist in the 80's. She is the founder of Gallery 621, a renowned cooperative gallery in Benicia and founder of the Benicia Museum of Art. Among many notable exhibitions are two retrospectives at the Richmond Art Center and San Jose Institute of Contemporary Art.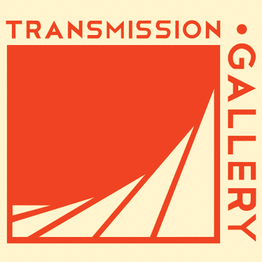 Transmission Gallery
770 West Grand Ave.
Oakland, CA 94612
mail@thetransmissiongallery.com
(510) 835-2626

Gallery hours:
Thurs. / Fri. 12 - 6 pm
Saturdays 11 am - 5 pm
First Fridays 12 - 9 pm
And by appointment


Voted one of the top 5 art galleries to visit in the Bay Area for 2014.
---