Jerry Ross Barrish : Plastic Man
---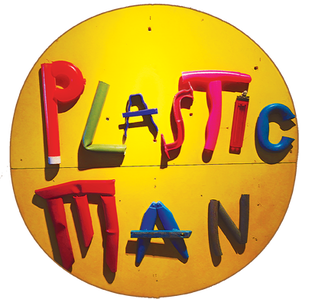 December 2nd, 2016 - January 21st, 2017
AND on
January 17th at 7 pm
please join us at the New Parkway Theater for the Special Screening of
PLASTIC MAN: the artful life of Jerry Ross Barrish
a film by William Farley, produced by Janis Plotkin

ticket information at www.thenewparkway.com
If you missed this film in December, now's your chance! A new date has been added and all are welcome to attend the post film-screening reception at Transmission Gallery, 770 West Grand Ave in Oakland, following the film screening and artist's Q&A at the New Parkway Theater on Tuesday, January 17th.
---
---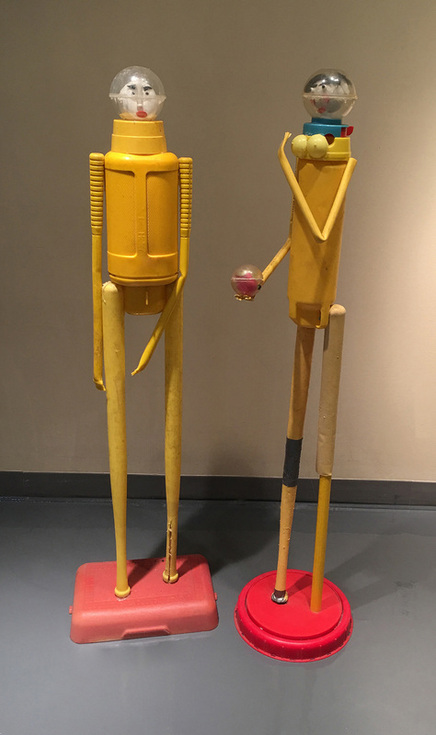 Jerry Ross Barrish has well earned the title, Plastic Man.

Well known for creating sculptural assemblage out of scavenged plastic debris, primarily from the beaches near San Francisco or Bay Area recycling centers, Barrish has pursued his chosen medium with a singular determination. For the past two decades he has dedicated his career as a sculptor to just about the lowest caste of material available, discarded plastic. Having spent so much time resourcefully piecing plastic cast-offs together, his particular talent is for coaxing characters or tableaus from the debris, creating figures whose familiar gesture and all-to-human stance evoke a recognition and response in the viewer.

At times heroically upbeat or helplessly hopeful and at times conveying a full range of discouragement and regret, the cast of characters on view at Transmission offer a broad review of Barrish's devotion to the medium. The works range in date from the early 90's to pieces finished very recently, a testament to the artist's longstanding preoccupation with the human form, story telling and cultural icons. The underlying pathos of the material, lends a dimension of veracity to these works, as if referencing and visibly acknowledging the toll that time takes on us all while we valiantly strive for validation.

Colorful and tenacious, Jerry Ross Barrish has a long and storied reputation in the Bay Area, starting from his early days as a bail bondsman and independent film maker to his decades long effort to be recognized as a sculptor despite his chosen, but often disparaged, medium. To date his work can be found in institutional collections including the Berkeley Art Museum, Crocker Art Museum, di Rosa Preserve, The Oakland Museum of California and San Jose Museum of Art, among others.

Barrish and his work are also the subject of "PLASTIC MAN: the artful life of Jerry Ross Barrish," a documentary film by William Farley. Produced by Janis Plotkin in 2015, the film runs 74 minutes and will screen at 7 pm on Tuesday, December 6th, at the New Parkway Theater, 474 24th St in Oakland. All are welcome to attend the post-screening reception at Transmission Gallery, 770 West Grand Ave from 8:30 – 10 pm, following the film.

There will also be a First Friday Reception for the exhibition at Transmission Gallery on December 2nd, 2016 from 6-9 pm. The event is free and open to the public.

---
---